A social equity audit is an evaluation of how a company's policies and practices impact different social groups. The goal of a social equity audit is to identify any disparities and then work to correct them.
The term "social justice" refers to the idea that everyone should have an equal opportunity to participate in society, regardless of their race, ethnicity, gender, etc. Social equity audits are one way to try and achieve this goal.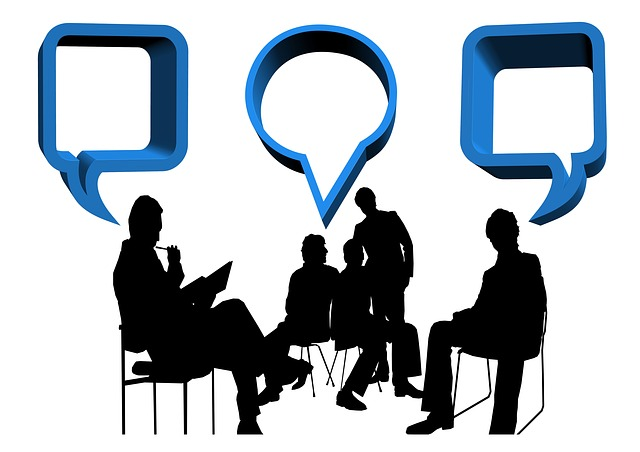 What does it mean to be equitable?
"Equal in treatment or privilege," is how Merriam-Webster defines "equitable." The term social equity refers to the equality of opportunities that certain groups have in society, which is often overlooked. Social equity audits are a way to assess how an organization's practices affect different communities' social equity.
How does it work?
An organizational equity audit starts by assessing an organization's internal culture against its external values. It can be fielded to employees, board members, or other stakeholders in order to get the most detailed feedback possible.
What does an equity audit do?
One of the most important aspects of a social equity audit is understanding how different groups within society experience your company and its policies. For example, if you work in customer service and make different hiring practices based on race, an equity audit would point out this disparity and help improve the situation.
Social equity audits are useful for companies who want to "do good" by improving their social practices. They provide a structured process to assess how well the company is addressing the needs of its stakeholders and communities and can help guide future efforts.
What are the 3 main elements of a social equity audit?
1. Identifying a problem in your company, department, or process based on race, ethnicity, gender, and/or other social identities in the workplace.
2. Assessing whether this problem is pervasive throughout all policies and practices throughout your company.
3. Analyzing how exactly these policies affect people from different social groups and identifying any possible solution.
For instance, here are some ways that a social equity audit might reveal problems within your company:
You notice that you have never had any employees of color in your department
this could be an indication that there is institutional racism at play, or people of different races are being excluded due to implicit biases about race.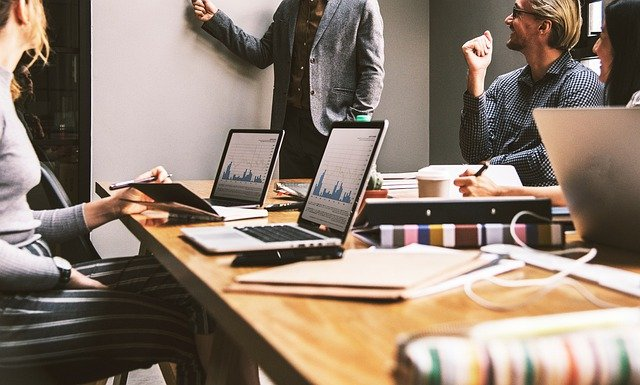 Why are social equity audits important?
Social equity audits are important because they help make your organization's practices more equitable. They also allow you to identify any areas where the policies or practices in your workplace might be inadvertently harming some employees, and then take steps to improve those policies. Social equity audits have been shown to lead to significant changes in companies who undertake them, for example:
Several years after IBM implemented a social equity audit, the number of female employees increased by 47%.
The national average for women in management positions at American universities is now 30%, up from 23% before they undertook a social equity audit.
The number of black students at the University of Texas increased by 70% within a decade of implementing a social equity audit.
What are some common types of social equity audits?
We have identified three key approaches to how companies undertake a social equity audit:
1. An "outside-in" approach that focuses on understanding your customers and vetting your policies from their perspective to make sure they are fair and inclusive. For example, you might do a survey of your employees about their experiences in the workplace after this type of social equity audit.
2. An "inside out" approach that focuses on understanding the people who work in your company and what policies impact them directly.
3. A combination of the two.
The most important thing to remember is that a social equity audit should reveal how your company's policies and practices impact different groups in society so you can make any necessary changes.
How does a social equity audit vary between large and small companies?
There are several key differences in how a social equity audit will be conducted in different organizations. For example, larger companies tend to have more formalized policies and procedures available for analyzing these issues than smaller businesses might. Moreover, many large companies also employ people whose job it is to ensure that the company is operating ethically; this isn't the case with all small businesses. Finally, even though social equity audits are important for all types of companies, they are more difficult to implement in smaller organizations where resources might be particularly limited.
What do I need to know about social audits?
A Social and Environmental Audit (SEA) is a way to assess, document, and communicate how an organization impacts its stakeholders and environment through activities and operations. A social audit then specifically focuses on the impact that an organization's policies and practices have on different groups in society, such as:
Race, Ethnicity, Language
Gender
Ability/Disability
Religion
Sexual orientation
Age
A social audit is different from a legal compliance audit because the focus of a social audit is more on giving value to people and less on a standard of right or wrong. Thus, a Social Audit is often conducted as part of a company's broader efforts to have ethics, values, and environmental initiatives embedded in the culture of an organization.
What are some common tools or techniques?
There are lots of ways to conduct a social audit, so you should find out which method will work best for your company based on its size and resources. Many organizations include focus groups with employees, interviews, surveys, audits of hiring practices, and employee feedback in their social audits.
What is the difference between a social equity audit and an ESG audit?
An ESG audit focuses on how the company's social practices are good or bad for society in general. A social equity audit focuses on what are the specific impacts that exist within certain communities where a company operates, whether directly or indirectly.
Social equity audits consider various aspects of community life beyond environmental factors. It takes into account economic well-being, health, and education factors, to name a few.
An ESG audit may potentially miss some factors that would be important for specific communities or stakeholders. For example, if a company is engaged in mining or other extraction activities (which tend to have negative effects on the environment), it could be called out for poor environmental practices under an ESG audit. However it may be outside the scope of an ESG audit to consider how these activities could be negatively affecting local communities.
A social equity audit, on the other hand, takes this into account by also examining the potential negative impacts that are specific to certain groups. If the same company is inadvertently negatively impacting a specific community through its mining practices, for example, the social equity audit would capture this.
How long does an equity audit take?
Social equity audits can take anywhere from three months to a year or more, depending on the size and scope of the project. Timelines are determined by the complexity of the company and its operations, as well as any ethical or reputational concerns that may exist. It is not uncommon for social equity reports to exceed 100 pages in length because of this additional level of detail.
How do I know if my company needs an equity audit?
An equity audit should be conducted when there are concerns about how your company's social practices impact certain communities or stakeholders in particular, or when you may
What is an organizational equity audit?
Although there isn't a set definition for this type of process, it's typically used to assess an organization's internal culture against the values it strives to represent externally. In other words, it's a way of finding out how well an organization lives up to its promises.
Why does implementing community-led solutions work?  
Social equity is an organizational buzzword at the moment. As more organizations begin to acknowledge their biases, an organizational equity audit can help pinpoint areas for improvement and even undercover hidden opportunities.
What are some common ways to structure it?
Most audits happen on a case-by-case basis, but organizations may choose to do them on a rolling basis. Some companies have chosen to create codes of conduct that are regularly assessed via social auditing practices.
What are the differences between a DEI and a social equity audit?
DEI (diversity, equity, and inclusion) audits tend to be more focused on the company's practices. They examine how well an organization is living up to its promises. A social equity audit goes beyond this by also considering how these practices impact specific communities or stakeholders in particular.
In conclusion excluded stakeholder groups
Do you need a social equity audit? If your company is looking to increase its transparency and accountability, the answer is likely yes. A social equity audit can help identify any disparities in how different social groups are impacted by your policies and practices. The reason for an audit is to identify areas where excluded social groups are encountering existing social barriers or identity-based social structures that may reveal an unconscious bias. There are various reasons organizations or executive bodies would want to address racial inequities, vulnerable communities, or cultural practices in their organizational structure. For one, an audit can lead to the creation of necessary programs or specific mandates to find community-led solutions and development programs for changing power relations. The audit process can be an organization-friendly learning process around initiatives in decision-making, human rights, racial equity, equal access, and racial justice.  This information can then be used to develop corrective actions that improve equality for all. Contact us today if you're interested in learning more about conducting a social equity audit for your business.
Author Bio
Research & Curation
Dean Emerick is a curator on sustainability issues with ESG The Report, an online resource for SMEs and Investment professionals focusing on ESG principles. Their primary goal is to help middle-market companies automate Impact Reporting with ESG Software. Leveraging the power of AI, machine learning, and AWS to transition to a sustainable business model. Serving clients in the United States, Canada, UK, Europe, and the global community. If you want to get started, don't forget to Get the Checklist! ✅
---