Environmental, Social, and Governance (ESG) is a new type of investing that has been gaining traction in the last few years. But now that COP26 is behind us and COP 27 is coming on November 6-18, 2022, ESG is center stage for businesses and investors alike. And when you consider that there are millions of companies worldwide, who can make changes to how they do business, it can affect the actions of billions of individuals. In turn, the frameworks for sustainability are the shortest route to reducing carbon emissions and correcting our impact on the environment. But, we are getting ahead of ourselves.
First, it is important to understand that ESG is an umbrella term for any company or investment that takes into account environmental, social, and governance-related factors when it comes to making decisions. One way of putting this is sustainable investing. These can include things like fossil fuels, tobacco companies, or even investments in private prisons. While nothing is perfect, ESGs are more responsible than traditional investments because they take into account these three aspects instead of just focusing on financial returns. Keep in mind that the scrutiny around sustainability is not only for enterprise-level companies which are traded in stock markets around the world, but affects every company in their supply chain, right down to the bricks and mortar shops on main street at the local level. Already, your customers are asking themselves whether a business is sustainable, and you had better be prepared to give an answer.
What does an ESG consultant do?
An ESG consultant's work falls under the umbrella of Sustainable Investing. Their job is to identify any opportunities that exist in a company's portfolio for them to make further investments as well as divest from those that are not environmentally or socially responsible. They also help companies and investors to identify what impact they have on society and the environment. ESG consultants will inform their clients how much their investment is worth in dollars by taking into consideration ethical impacts, such as the aforementioned fossil fuels or private prisons. If this impacts the company's "net worth", it will be reflected in its investment portfolio.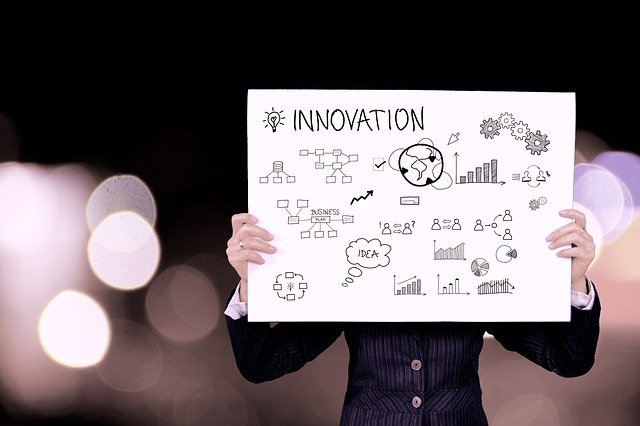 Where can I find an ESG consultant?
ESG consultants are fairly new, but they're becoming more popular with big businesses and investors. The ability to see things through both financial AND ethical lenses makes ESGs an attractive option for responsible companies. They are, however, still a bit uncommon for companies to be working with them on a regular basis. If you want to become an ESG consultant, it would help if you have some experience in the financial field as well as any sort of education that may help in environmental science, social sciences, or business governance.
What does an ESG consultant do?
An ESG consultant's job is to identify opportunities that exist in a company's portfolio for further investments as well as divest from those that are not socially responsible. They do this by assessing the environmental and social factors of a company,  their governance, and how these factors match with the client's values.
If the client has an ESG strategy they will want their advisor to monitor how well it is being implemented. There are also issues that arise with the company itself, such as boycotts and litigation which an ESG consultant would handle.
5 things in an ESG Consultant job description
An ESG consultant's job description is dynamic and ever-changing. They might be involved in one or more of the following:
Identifying companies that are more (or less) environmentally, socially, and governance (ESG) conscious than their sector counterparts;
Conducting ESG risk analysis of current investments to identify areas for divestment or investment;
Managing the client's engagement with companies on an ongoing basis;
Monitoring how well or not the client's own internal policies and procedures are being implemented;
Developing an ESG strategy and advising clients on how well they adhere to it, and whether any areas need further action.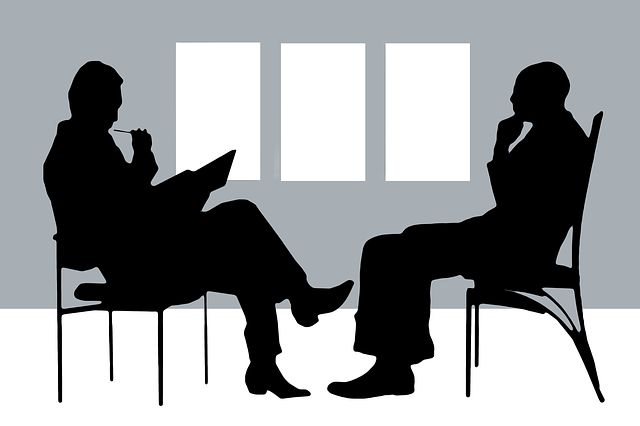 Who hires an ESG consultant?
A significant number of financial institutions hire consultants for activities such as ESG screening, engagement with companies,  and preparation of reports. Most major financial institutions now have an ESG strategy, department, or team with specialist expertise in assessing how well companies are performing on environmental and social standards. These organizations work to advise the senior management of investment portfolios on investment opportunities as well as risks associated with targeted sectors.
Why is this important?
Going forward, sustainable investing will play an increasingly significant role in shaping investment portfolios. ESG consulting is an area that continues to grow as more companies are being recognized for their positive social and environmental impact. A report by Morgan Stanley showed that companies that have a strong focus on sustainability outperformed those without it over the past 10 years.
Why is ESG important?
ESG factors have become a major aspect of investment portfolios throughout the world and for good reason. This approach to investing aims to ensure that companies are being responsible in their dealings with society, employees, and the environment. As a result, it makes sense from both an ethical and financial standpoint for investors to choose companies that are more sustainable, and less likely to cause damage in the event of a crisis.
Who are ESG data providers?
ESG data providers analyze company performance against environmental, social, and governance (ESG) factors. They provide information on a company's ESG footprint in a user-friendly way. With a vast database of companies and industries, ESG data provides investors with the information to make informed decisions.
ESG data providers help investors make sustainable investment choices. They can identify those companies that are doing well as far as their environmental and social impacts as well as those who need improvement. Some better-known data providers include MSCI, Sustainalytics, ISS-Ethix, and Innovest.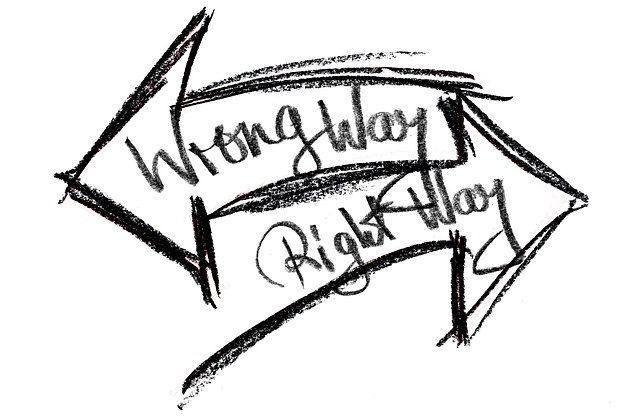 What do ESG data providers do?
ESG data providers help investors make sense of the plethora of non-financial metrics available. This is useful for investors who want to take social and environmental factors into consideration.
ESG data providers provide metrics on companies' ESG performance, which allows investors to compare their investments against public benchmarks or peers within the same industry. This helps them make decisions that are not only financially sound but also socially responsible.
What are the benefits of ESG information?
The benefits of ESG information are multiple. For investors, it helps them make informed decisions about which companies they want to invest in. For companies, better ESG performance leads most likely to increased profitability and investor support as well as a decreased chance of attracting negative media attention. In addition, employees feel more engaged with their company when they know the organization cares about the people and the environment. ESG data is of course essential for law enforcement agencies, especially in the area of risk assessment. For example, it allows them to determine if there is a reason for concern or investigation based on the activities of companies in certain regions.
How can ESG data be used?
ESG data can be used in a multitude of ways. It can be used by companies wanting to improve their environmental and social performance as well as those who want to divest from certain industries that they deem harmful or potentially destructive. These will most likely be in their supply chain or partnership portfolio. This type of data is especially important for investors who seek to promote green sustainable development through their investments.
Who is the best ESG consulting firms?
There are many companies that consult on sustainability. Some focus on certain business verticals or other criteria, but the best firms on the market are those that provide actionable insights. A good ESG consulting firm should be able to provide you with quality information about your investment portfolio as well as companies in their own industry at large so you can make informed decisions based on thorough research.
How can an investor benefit from using an ESG data provider?
Investors may use ESG data to help them identify where their funds are being invested, as well as how they are affecting the world. They can use this information to make decisions on where they should be investing, based on certain goals or concerns that they have. For example, if an investor wanted to invest in companies that are more sustainable and considerate of society and the environment, they could use a data provider to help them identify those companies best aligned with their goals.
What is Sustainable Investing?
Sustainable investing is an umbrella term for socially responsible and impact investing. It is defined as making investment decisions that take environmental, social, and corporate governance issues into consideration as well as financial factors.
What are ESG services?
ESG services are services that analysts and consultants offer to help assess the ESG performance of a company. To create these reports, they use techniques such as; environmental management systems audits, carbon footprint assessments, risk management methodologies, codes of practice advisories, greenhouse gas emission analyses, and human rights due diligence services.
What is a typical ESG consulting workload?
A typical consulting workload for an ESG analyst or consultant can take many forms. For example, if they were to conduct due diligence on the portfolio of an institutional investor, they would go through all of their holdings and make recommendations based on certain criteria such as; sector exposure, sector environmental strategy, and how it aligns with the company's overall strategy and risk management policies.
In summary of ESG consultants and key stakeholders
In this article, we learned that Environmental Social, and governance (ESG) data is used by companies and investors alike to make informed business decisions. ESG services fall under the umbrella of sustainable investing, which focuses on environmental, social, and corporate governance issues as well as financial factors. The best ESG consulting firms provide actionable insights instead of just raw data. Sustainable investing is an umbrella term for socially responsible and impact investing.
Caveats, disclaimers & ESG strategy, ESG factors and ESG risks
We have covered many topics in this article and want to be clear that any reference to, or mention of private equity firms, consulting services, corporate communications, ESG management, ESG metrics, ESG space, ESG indicators, ESG services, investment funds, asset management, portfolio strategy, business ethics, portfolio companies, environmental impact, asset managers, risk assessments, responsible investment, kks advisors, asset owners, diligence phase, value chain, relevant information, due diligence, pension funds, long term value, stay ahead, data collection, clients, investors, more information, industry, social impact, shareholders, private equity, businesses, solutions, diligence, focus, employees, services, investment, sectors, organizations or framework in the context of this article is purely for informational purposes and not to be misconstrued with investment advice or personal opinion. Thank you for reading, We hope that you found this article useful in your quest to understand sustainable investing.
Author Bio
Research & Curation
Dean Emerick is a curator on sustainability issues with ESG The Report, an online resource for SMEs and Investment professionals focusing on ESG principles. Their primary goal is to help middle-market companies automate Impact Reporting with ESG Software. Leveraging the power of AI, machine learning, and AWS to transition to a sustainable business model. Serving clients in the United States, Canada, UK, Europe, and the global community. If you want to get started, don't forget to Get the Checklist! ✅
---